Well for me, Mother's Day is already over. Josh is at work and it's time to get Ashton ready for school tomorrow. But while we eat some dinner I figured I'd do some Mother's Day Blog Hoppin'! Here are a few of the great Blog Hops I found:
Real Mom Reviews: Swingin' By Sundays - I've followed this blog hop several times in the past and love it because it's very easy to follow. There are no rules except to have fun and explore. Perfect for Mother's Day because you can just grab a coffee, tea or a glass of wine and relax. I was their featured blogger last week! Just click on the button below.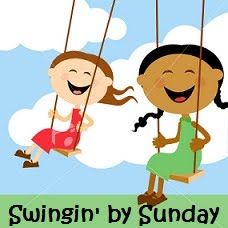 And Then There Were 4:
Surfin' Saturdays - This blog hop is still up and has quite a few people participating so it's a great way to gain a lot of followers! Just click the button below!
Frugality Is Free:
The Sunday Social Network Exchange - What I love about this great blog hop is it's 3 blog hops rolled into one. You have the opportunity to post your Twitter, Facebook and GFC accounts all in one Super Hop! I want to eventually get into doing Twitter Parties so this is a great way to get more followers for my social networking sites. Click the button below to join in on the fun!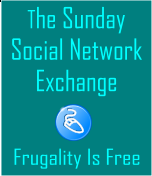 I also joined a few other blog hops so if you're here to follow me from any blog hops I've followed this weekend, just comment below and give me a little time, I'll be sure to follow you back!